Personalised PT Solutions
At The Factory Pt, our team is dedicated to helping you achieve your goals. You'll get access to a combination of personal training, nutrition coaching and group sessions all within a brand new facility located in Botany. Most importantly, you'll become part of our fitness community and have fun whilst hitting your targets.
We've got your back (and legs and arms). What sets our gym apart from others is the tailored approach towards whatever you're trying to achieve. Whether it's getting fit again, shedding some extra kilos or looking to build muscle, our range of experienced trainers will ensure you get there.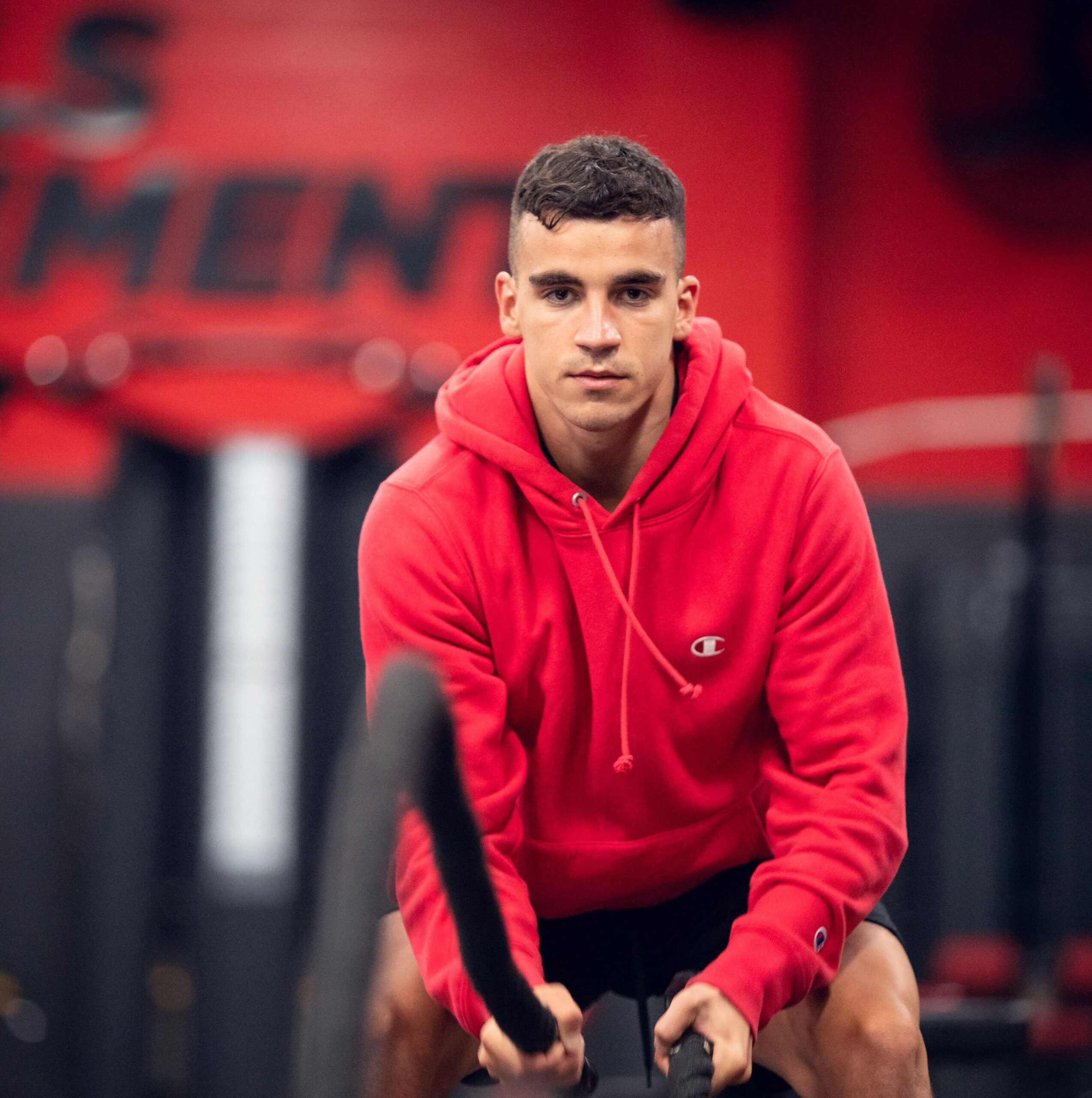 Wayne Simmonds
April 12, 2021.
What a great team, been going there for three months and I love the results achieved so far.
Louise Calocouras
March 8, 2021.
I can almost certainly guarantee you've never experienced a gym like The Factory PT. Get ready, I'm about to blow your mind! Picture this, you park your car and walk up to the front door of the gym. What do you expect to see? How do you expect to feel? Although the gym and exercising may feel 'daunting', walking through this door is nothing but the opposite. I am always greeted by smiles and jokes. Each team member (whether your trainer or not) takes the time to get to know you. It truly feels like you've just walked into your friends home. They're a team who make you feel like they truly care. Speaking of, each team member is happy to provide you with any support you need (and they never have you feeling awkward about asking for help). Maybe you have a question about your training program, whether you should be having soy or oat milk in your coffee, or even if you just want to complain about your morning (sorry team, I do this a lot lol). The Factory PT has constant on hand (or via text message) support. Moreover, the Factory PT trainers are highly skilled and knowledgeable in their field. My training program is specifically catered to my needs and abilities. It is ever changing, just as I am. Sure, you can do an at home workout through an app, but does it really help YOUR body? With constant body scans and check ins, I know that the exercises I do are safe for my body and positively impact my goals. Finally, if I haven't already convinced you (unlikely), the music is pretty good. Do yourself a favour. Invest in yourself. We show up and WE WON. You may as well join us.
Alicia Raiti
March 8, 2021.
The team here are AWESOME!! Have had great results working with such a professional, supporting and fun loving team!
Jessica Raiti
March 4, 2021.
NN Photography
March 2, 2021.
There for you from the moment you walk in the front door. Goal setting, nutrition planning and solid training sessions leaving you satisfied every time you walk out, getting closer to your goal every week. Highly recommend!
I've been training with Dimi since January2017 and when he said he was opening his own gym.... I was in!!! The PT Factory is a personal one on one training facility which offers it members great group training sessions; a warm and friendly atmosphere making you feel like you're part of a family and the members are just like the rest of us, down to earth and freindly The staff are fantastic with a great motivation leader in Dimi' who brings along his dedication for success I have and would always recommend The PT Factory to family friends and everyone who wants to improve their physical and mental out look....Go The PT Factory .... WE WON!!!!
Hamzee Mustapha
February 26, 2021.
Dimmy Mormanis
February 24, 2021.
Alicia Donovan
February 24, 2021.
Dimi and his team of Personal trainers are the BEST - worth every cent! They take the time to assess a client's individual personality traits, motivations, obstacles and goals and use this to personalise the training programme. The 1 on 1sessions are amazing for achieving your specific goals and also fantastic for your mental health when things aren't going to plan (because it's all part of the process!) Dimi and his team create a fun, exciting and motivating culture without judgement or criticism of clients and their journey. I could not recommend The factory PT enough and I'm super fortunate to have access to it.
Renee M
February 24, 2021.
Have any questions about our services at The Factory PT? Send us a message using the form below and we will be in touch!